From:
$2,255.50
(+ $100.08 taxes/fees)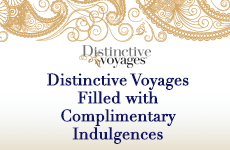 Happy Customers
"My wife and I have been working with Terri & her team at Geneva Travel for over 10 years. We have always received the best 'tender loving care' you can get. We travel out of the country quite a bit, but we will never plan a vacation without consulting Terri and her team! We're always very satisfied!!" ~Ivory D
"We are so very grateful for the exceptional support, guidance and service that you provided which enabled our family to experience and treasure this incredible Hawaiian Island vacation. Your first hand knowledge and experience of the Islands were critically important in helping us shape our journey including which Islands to visit, which hotels to choose, and which activities would be of greatest interest to us. Our "Hats Off" to Geneva Travel and Cruise - thank you so much Terri." ~ Les S.
"Terri and Geneva Travel are 5 stars! We were stuck at the airport with delays and a missed connection and Terri stepped in to help during off hours. We were able to get rebooked and she was ready to help when we called. Even being seasoned travelers you still run into travel issues and we know we can count on Geneva Travel! You can't say that about booking on the internet or calling an airline(hold times 53 minutes or more." ~ Sheila V.