Star Collector: Sicilian Circumnavigation & Monaco Grand Prix
on Wind Surf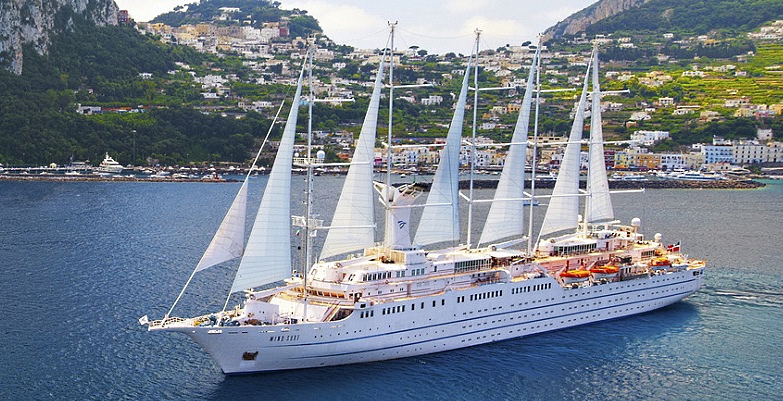 Indulge in the diverse Old World flavors of the Italian coastline and Sicily prior to partaking in the modern-day pageantry of Monaco's Formula 1 racing during this delightfully decadent 17-day exploration of Italy and France. Take flight on a helicopter tour above smoldering Mount Etna. Sample uniquely textured dark chocolate bars handcrafted in Modica, a sweet treat blended with nuts, peppers, and vanilla that goes perfectly with smoky espresso. Study skilled Lipari chefs crafting Sicilian pizzas, then roll your own fresh dough for a memorable lunch paired with local red wines and sweet Aeolian cookies. Bicycle past Portoferraio's weathered walls and rustic stone streets to Enfola's rural roadways before stopping for delicious refreshments and a kayak tour of the Elba's northern coastline. Wander between stacked tires and state-of-the-art race computing technology as you tour Monaco's F1 Grand Prix pits on qualifying day, then party through the night prior to watching the complete race the following afternoon!

THE WORLD'S BEST SMALL SHIP CRUISE LINE
NO ONE ELSE GOES SO FAR TO GET TRAVELERS SO CLOSE …
You're closer to secluded coves, tiny villages, misty fjords. To ancient ruins, medieval alleyways, quaint marinas. To unspoiled beaches, unfamiliar cultures, undiscovered atolls. To enlivening your curiosity and awakening your sense of wonder. You're closer than ever to the kind of authentic and unforgettable experiences that you travel to find in the first
...